Keedwell Scotland takes pride in staying at the forefront of innovation and efficiency in our services. We've recently upgraded some of the harder-worked fleet with new 18-ton DAF Rigid trucks. These new additions are strategically allocated to support our daily delivery and collection services across Central Scotland.
These robust and reliable 18-ton DAF Rigid trucks serve as a testament to our dedication to enhancing our operations. Equipped with cutting-edge technology, these vehicles represent a significant upgrade in our fleet. We designed them to meet the ever-growing demands of our customers. Not only do these trucks contribute to our mobility, but they also signify our commitment to safety and efficiency in our operations.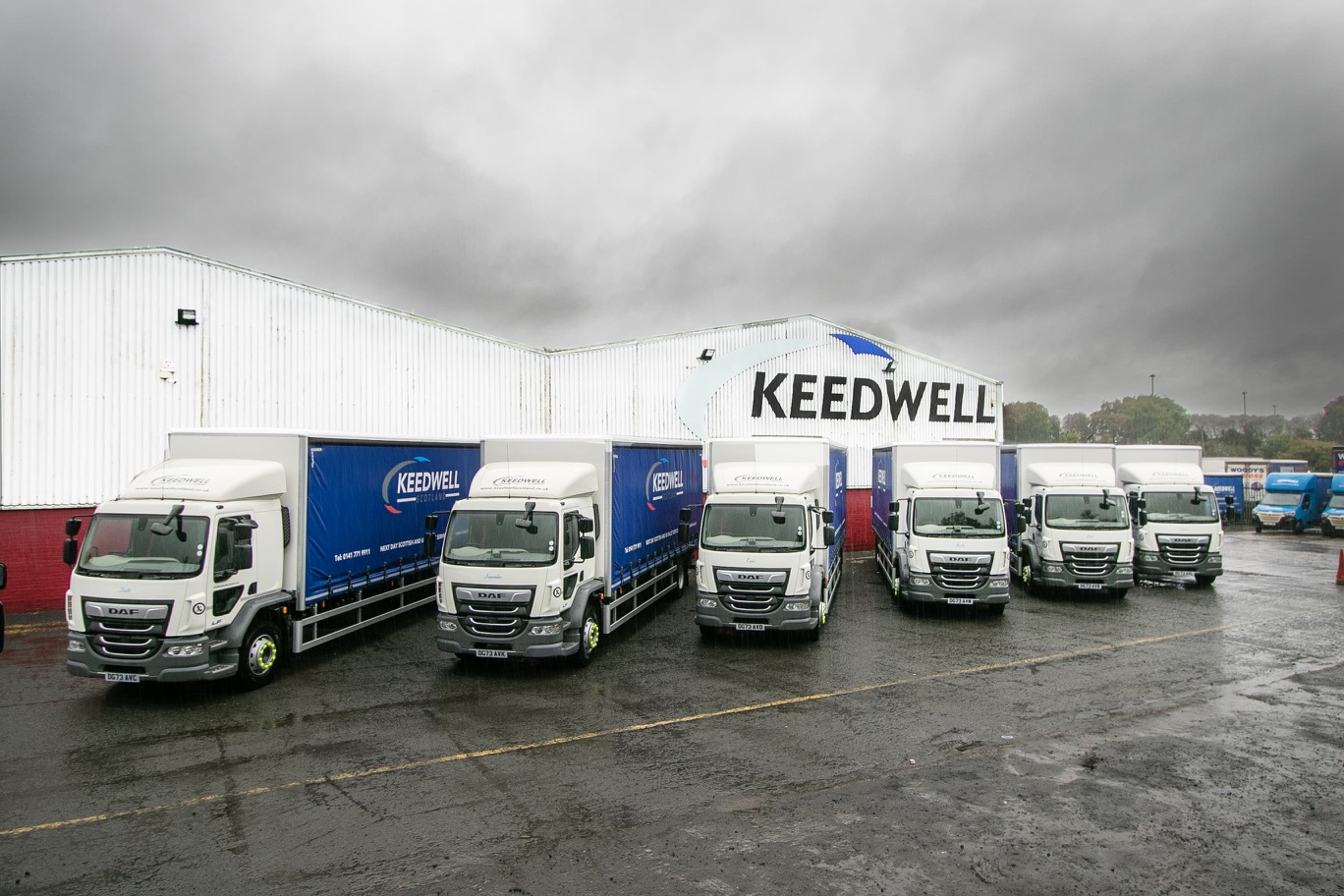 The latest technological advancements integrated into these new trucks ensure a smooth and secure transportation process for all deliveries and collections. From advanced safety features to enhanced navigational systems, these vehicles have been specifically chosen to optimise our ability to reach our customers promptly and securely.
This strategic upgrade empowers us to remain agile and responsive, ensuring that our customers across Central Scotland benefit from a reliable, efficient, and safe delivery service. Furthermore, our investment in these modern vehicles reflects our dedication to providing an exceptional customer experience. Meanwhile, maintaining the highest standards of safety and reliability.
At Keedwell Scotland, we continue to evolve and upgrade our resources, emphasising innovation and excellence in our daily operations. Therefore, these new 18-ton DAF Rigid trucks represent our commitment to reliability, safety, and customer satisfaction. Therefore, allowing us to deliver superior service to our valued clientele throughout Central Scotland.